The Internet-Online Service of the Austrian Federal Ministry for Environment, Youth and Family
Andreas Tschulik Federal Ministry for Environment, Youth and Family, Vienna
---
Home | Index Page | Previous | Next
---
The Austrian Federal Ministry for Environment, Youth and Family recently updated, extended and redesigned its Internet-Online Information Services (http://www.bmu.gv.at). Information provided by the online service ranges from the Minister's press releases and the Ministry's publication offers to data about the state of the environment in Austria (in cooperation with the Federal Environment Agency) and surveys on specific topics such as nature conservation and national parks, sustainable development, economics and the environment, climate change, waste disposal or environmental research.
The Ministry's server is maintained by the environmental technology department together with the department for public relations. Furthermore, each department appointed contact person for organisational matters with respect to providing up-to-date information for any of the several topics, the Ministry is competent body for in Austria.
The Ministry's server is structured as follows: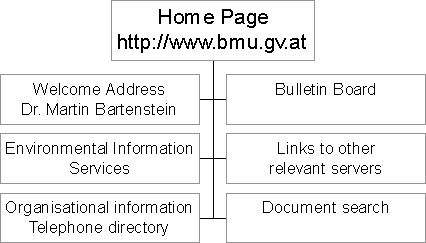 Specific information about topics dealt with by the Ministry is documented in several single issue information blocks: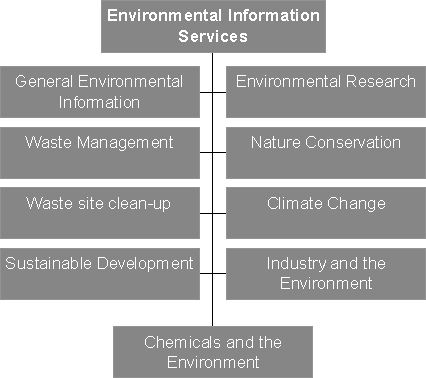 The single issue information is continuously updated and the server as a whole will be significantly extended in the near future.
---
Home | Index Page | Previous | Next